No Matter Where You Are, Find A Business Near You
By shopping local businesses, you help the Denver community by contributing to local jobs and revenue that help you directly. You have a choice, but shopping local in Denver, Colorado is the only choice that will pay you back. At webKnow, we are committed to connecting local Denver businesses to their community through our Local Business Directory Listings. If you are a Denver business owner, we can assist you by driving more prospects to your company and website, or even help design a cutting-edge website. Please visit our
Local Business Resource page
to learn how we can help your business grow.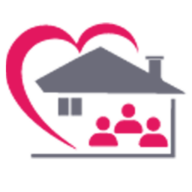 ACASA Senior Care Denver
📍 999 18th St, Denver, CO 80202
www.denver.acasaseniorcare.com
✅ webKnow Trusted Business
ACASA Senior Care is a highly reputable Senior Caregiver Agency in Denver that specializes in providing top-notch in-home care and assessments for the elderly. With a focus on ensuring the safety and well-being of senior loved ones, ACASA Senior Care offers a wide range of services tailored to meet individual needs. These services include medication management reminders, wellness checks, companionship, personal care, and meal preparation.
What sets ACASA Senior Care apart is their commitment to creating a familiar and independent living environment for seniors. Their experienced caregivers are dedicated to maintaining the comfort and happiness of their clients while providing compassionate supervision. The agency also provides specialized care for Alzheimer's and dementia patients, offering assistance with meal planning, bathing, personal hygiene tasks, medication reminders, and appointment scheduling.
ACASA Senior Care is a family-owned and operated company that takes pride in delivering exceptional care to seniors in the Denver area. With their expertise and personalized approach, they ensure that seniors receive the support they need while allowing them to age gracefully in the comfort of their own homes.