No Matter Where You Are, Find A Business Near You
By shopping local businesses, you help the Greeley community by contributing to local jobs and revenue that help you directly. You have a choice, but shopping local in Greeley, Colorado is the only choice that will pay you back. At webKnow, we are committed to connecting local Greeley businesses to their community through our Local Business Directory Listings. If you are a Greeley business owner, we can assist you by driving more prospects to your company and website, or even help design a cutting-edge website. Please visit our
Local Business Resource page
to learn how we can help your business grow.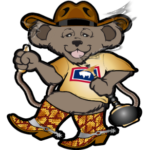 Bear Necessities Smoke Shop – Greeley
📍 1506 8th Ave, Greeley, CO 80631
bearnecessitiessmokeshops.com
✅ webKnow Trusted Business
Bear Necessities Smoke Shops is a locally owned and operated smoke shop and head store serving the Southern Wyoming and Greeley area. They specialize in providing customers with high-quality glass and silicone pipes, bongs, hookahs, and more. With locations in Greeley, Loveland, Johnstown, and Cheyenne, Bear Necessities Smoke Shops aims to satisfy their customers by offering vetted, quality smoke products and exceptional customer service.
The staff at Bear Necessities Smoke Shops is well-trained and knowledgeable about their products, ensuring that customers are properly taken care of. Whether you have questions or concerns before, during, or after your purchase, they are dedicated to open communication to guarantee customer satisfaction. They have been serving the northern Colorado area for many years and have expanded into Cheyenne, Wyoming.
Visit their website or any of their four locations to explore their wide selection of glass and silicone pipes, bongs, and other smoking accessories. Join the list of satisfied customers who trust Bear Necessities Smoke Shops for all their smoke shop needs.