No Matter Where You Are, Find A Business Near You
By shopping local businesses, you help the Los Angeles community by contributing to local jobs and revenue that help you directly. You have a choice, but shopping local in Los Angeles, California is the only choice that will pay you back. At webKnow, we are committed to connecting local Los Angeles businesses to their community through our Local Business Directory Listings. If you are a Los Angeles business owner, we can assist you by driving more prospects to your company and website, or even help design a cutting-edge website. Please visit our
Local Business Resource page
to learn how we can help your business grow.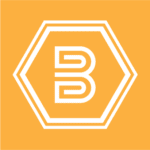 Bee Techy
📍 1601 Vine St, Los Angeles, CA 90028
beetechy.com
✅ webKnow Trusted Business
Bee Techy is a Los Angeles-based digital agency that specializes in business technology and web development services. They offer a wide range of services to cater to the needs of various businesses, including software development, website design, mobile app development, SaaS design and development, artificial intelligence development and automation, blockchain and Web3 development, and more.
With their team of experts, Bee Techy aims to bring ideas to life by providing timely and cost-efficient solutions. They follow a step-by-step process that includes design and planning, development and testing, and deploying and supporting. Their goal is to help businesses leverage technology to reach new heights and achieve their goals.
Bee Techy has received positive feedback from clients who have praised their professionalism, technical expertise, ability to understand their vision, and timely delivery of high-quality results. Whether you're a startup with an innovative idea or an established business looking to enhance your digital presence, Bee Techy can provide the customized solutions you need.