No Matter Where You Are, Find A Business Near You
By shopping local businesses, you help the San Diego community by contributing to local jobs and revenue that help you directly. You have a choice, but shopping local in San Diego, California is the only choice that will pay you back. At webKnow, we are committed to connecting local San Diego businesses to their community through our Local Business Directory Listings. If you are a San Diego business owner, we can assist you by driving more prospects to your company and website, or even help design a cutting-edge website. Please visit our
Local Business Resource page
to learn how we can help your business grow.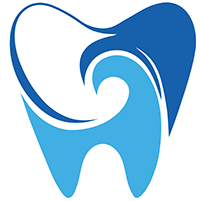 Blue Wave Dental Care
📍 1857 Cable St, San Diego, CA 92107
bluewavedentalcare.com
Blue Wave Dental Care is a trusted dentist in Ocean Beach, San Diego, with over 30 years of experience in providing beautiful smiles. They offer a range of services including preventative dentistry, restorative dentistry, dental implants, dentures, fillings, crowns, bridges, extractions, cosmetic dentistry, teeth whitening, porcelain veneers, periodontics, emergency dental care, root canal treatments, and more. The team at Blue Wave Dental Care is dedicated to providing exceptional service and superior results to their patients. They pride themselves on being honest providers and ensuring an outstanding quality of care. If you're looking for a reliable dentist in San Diego to help you achieve your most confident smile, Blue Wave Dental Care is the place to go.