No Matter Where You Are, Find A Business Near You
By shopping local businesses, you help the Nathrop community by contributing to local jobs and revenue that help you directly. You have a choice, but shopping local in Nathrop, Colorado is the only choice that will pay you back. At webKnow, we are committed to connecting local Nathrop businesses to their community through our Local Business Directory Listings. If you are a Nathrop business owner, we can assist you by driving more prospects to your company and website, or even help design a cutting-edge website. Please visit our
Local Business Resource page
to learn how we can help your business grow.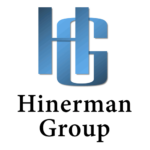 Hinerman Group Inc.
📍 13150 Co Rd 261D, Nathrop, CO 81236
hinermangroup.com
The Hinerman Group is a life insurance agency that specializes in providing coverage for individuals who have been declined or rated by other insurance companies. They offer a range of options, including high-risk life insurance policies, and work with clients who have health conditions, work in high-risk occupations, or are over the age of 50. With over 20 years of experience and relationships with underwriters, they are able to find the best life insurance solution at affordable rates for their clients. The Hinerman Group prides themselves on their personalized service and commitment to customer satisfaction. Potential customers can request a free consultation or get an online life insurance quote through their website.